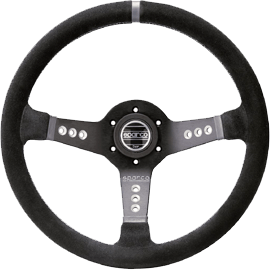 Our experienced staff of 20+ years in the business gives our clients the feel of having their very own personal professional detailer. Leaving you assured that your vehicle is always in good hands. Our extensive experience with vehicles of all makes and models, from economy to classic and exotic, means nothing too difficult for us to handle.

Whether you want your vehicle to get a good bath, to get those annoying light scratches out of your paint, or just a good coat of wax for the coming season, we're here to do just that. Anything from detailing your vehicle's exterior to massaging the interior is day-to-day work for Elite Detail Center.

It is important to professionally detail your vehicle. Natural elements, such as radiant and ultraviolet energy, tree sap, salt, atmospheric pollution, insect fluids, and bird droppings wage a constant battle on your vehicle's finish. Detailing provides an easily renewable, transparent barrier between the finish and environmental damages. These elements are not treatable with normal washing. Regular detailing by a professional not only gets rid of the damage, but prevents it from reoccurring. The more use a vehicle experience, means the more important it is to get the proper protection provided with a professional detail. Professional detailing helps to protect the vehicles finish from the dangers of everyday use. Even vehicles that remain sheltered benefit from proper detailing to enhance the paint while protecting it and prolonging the vehicle's finish. We consistently research new and improved techniques; processes and product to further improve our already skilled knowledge of automotive detailing. We use quality products for interiors and exteriors for every make and model.

Properly maintained vehicles last longer, inside and out. When a vehicle is properly detailed regularly, the results are CLEAR. An Elite Detail professional detail provides protected, flawless paint with deep, lustrous shine. We remove tar, tree sap, road film, bug stains, water spots and other road grim, including removal of swirl marks, light scratches and oxidation in the paint. We'll make a vehicle look new, years after purchase, which will enhance the vehicles value, giving a well-maintained look when you decide to sell.

No vehicle is too big or small, too dirty or too clean. There is always room for improvement. Therefore if you want your car to look like the day it rolled of the factory line, Elite Detail Center is a phone call away.